---
Tour Summary:
Skip the double-decker tour buses stuck in traffic and the huge tour groups following a guide with a flag and a microphone down 42nd street. On this 3-hour tour of Midtown, we will take you on a fun, intimate, and informative exploration of some of the most beautiful and important buildings and landmarks in the commercial heart of New York City that millions of the city's daily commuters take for granted.
Basic Tour Info:
• Start Time: Select Saturdays and Sundays at 10am. Available for private booking year-round.
• Length and Distance: 3 to 3.5 hours; 2 miles on foot (3 kilometers)
• Cost: $39 for adults, $25 for kids 12 and under
• Size: Maximum group size is 12 adults
• Break: There will be 1 bathroom break
• Language: Our tours are currently offered only in English
• Private Option: This tour is also offered privately
• Location: Starts near Grand Central Terminal (you will receive detailed info after booking), ends near Rockefeller Center (directions can be provided upon request)
The CityRover Promise:
• An interactive, informative, and fun tour, with memorable stories and great photo opportunities
• No more than 12 adults, no flags, no microphones, no memorized scripts, no canned jokes, no notes
• An engaging, knowledgeable and licensed CityRover guide
Tour Highlights:
• Explore the one-of-a-kind Grand Central Terminal and learn about its vaulted Milky Way ceiling, the Whispering Gallery, and its dramatic ups and downs over the last century
• Discover the flagship NY Public Library, a world-renowned research library and one of the most beautiful buildings in America. Learn about its priceless possessions and find out why it was dubbed the "People's Palace"
• Learn about the evolution of Times Square and Bryant Park and the interesting (and sometimes sordid) pasts of both famous places
• Enjoy an eye-opening tour of Rockefeller Center, with its spectacular Art-Deco artwork, unique history, and famous sites and sculptures, including 30 Rock, the Plaza, Prometheus and Atlas
• And in between all the sights, sounds, and interesting tidbits, get better acquainted with some of the most powerful and iconic names in American history, including Vanderbilt, Rockefeller, and Chrysler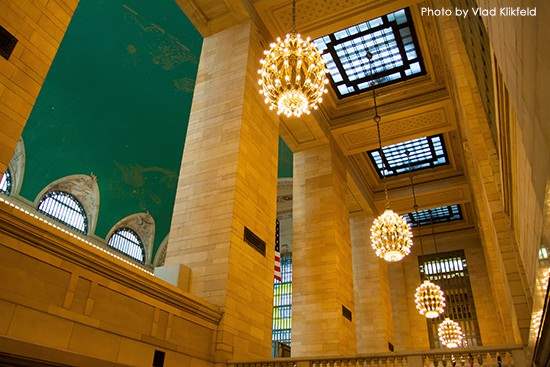 Tour stops on this scenic and informative tour include but are not limited to such famous landmarks and sites as:
Grand Central Terminal
Chrysler Building
New York Public Library
Bryant Park
Times Square
Rockefeller Center
---
Recent Reviews For This Tour:
Took two tours with CityRover Walks, the Landmark Tour with Rodney, and the Village Sampler Tour with Danielle. Both were excellent! It was great to travel in a smaller group, to have the time to actually talk one-to-one with a tour guide, and get some exercise on two beautiful summer days. I really enjoyed the itinerary for both, and although, I didn't see as much as I did from the tour bus that zoomed around Manhattan, I learned a lot more, and got a much better sense of the history of the buildings and the neighbourhoods that we covered. Definitely a highlight of my trip to New York.
"Midtown Tour — Two Thumbs Up!"
Reviewed August 11, 2013
on TripAdvisor
Rodney did a great job leading a very diverse group through the Midtown area. He took the time to connect a bit with each of us and find out about our particular areas of interest before leading us to/through the Chrysler Building, Grand Central Terminal, the Public Library, Times Square and Rockefeller Center. My wife (a teacher) loved his engaging teaching style, and I (the history major) was very pleased with his depth of knowledge of the Midtown area. Well worth it — both in terms of time and money!
"Fab, Fun and Informative" Reviewed July 9, 2013 on TripAdvisor
Visiting NYC with 5 girlfriends, we knew we needed some structure to our trip and happened upon CityRover Tours on TripAdvisor. What a great tour, despite the 90 plus degree heat. Rodney was a wonderful tour guide as we walked in and out of the fabulous NYC buildings and streets on the midtown tour. History, architecture, and a bit of urban legend….we had a great time, learned a lot and saw things we would not have otherwise seen. Rodney also provided us with water bottles and a true NYC deli treat along the way. Just wish we had time for the other tours!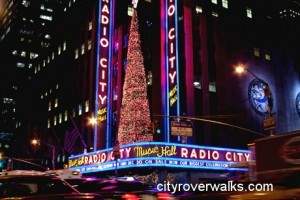 ---
Additional Info:
How strenuous is this walk? This walk is not strenuous, as it covers less than 2 miles (3.2k) on foot in about 3 hours.  We proceed at a moderate pace on flat terrain.
What About Kids? Our public tours may not be appropriate for young children, as they involve a lot of walking and cover topics geared to adults.  Further, some of our tours reference adult content some parents may deem inappropriate for children.  On this particular tour, references may be made to murder, crime, and drugs.   That said, there are 2 "child" tickets available for each public tour for children aged 12 and under.
Meeting Point: Detailed meeting point instructions will be emailed to you once your reservation has been processed.  Please note that the tour usually ends near Rockefeller Center, in case you were planning on going to the Top of the Rock.
Are gratuities included? Guide gratuities are not included in the tour price, so if you enjoy your tour, tips are very much appreciated.
Parting Words:
We visit several landmark buildings on this tour, and one of them — Grand Central Terminal — just turned 100!  It is without question one of the most beautiful and important buildings in New York City (some might even say, the most).  And we, as New Yorkers and tour guides, are truly lucky to be able to visit this building often and admire its architectural splendor and civic importance.  It is likely that a sizable percentage of the millions of the commuters who pass through the Terminal each week don't bother to slow down and look around, as they rush from their train track to the exit en route to the office and reverse their path for the evening commute back to the suburbs.  However, anyone who is a student of NY history and an admirer of great architecture knows not to take its existence and current condition for granted.
When Grand Central Terminal opened in February of 1913, it was hailed as the "Greatest Railroad Terminal in the World" and the "Gateway to America."  And this wasn't hyperbole.  In the days before jet planes and interstate highways, people relied on rail service to get around this vast country.  And for hundreds (and sometimes thousands) of immigrant families passing the daily inspections at Ellis Island, Grand Central Terminal (and the Depot before it) was one of the first sights in the New World, as they boarded a train to Chicago or Buffalo or St. Louis, or anywhere else where a relative or a job awaited them.
Grand Central Terminal was not only a critical link to the rest of America when it opened a century ago, it was also a symbol of New York's status as the largest and most important city in America (and the second largest in the world, behind London [which it would overtake by 1925]).  The monumental Beaux Arts stone exterior and the equally impressive Main Concourse, with its 125-foot domed ceiling, reflected the "City Beautiful" movement, where important buildings were designed to edify and motivate the city's inhabitants.
Fast forward half a century.  People are now flying and driving to get around the country and many are moving out of large cities in favor of model suburbs and cookie-cutter homes.  Penn Station, Grand Central's cross-town rival, is in the process of being demolished.  Grand Central is the next target, being pitched to the highest bidder by a struggling railroad corporation desperate to make a buck and willing to see its once-splendid Terminal torn down in the name of profit and "urban renewal".
Historians, architecture lovers, and other civic-minded New Yorkers launch an offensive to save Grand Central.  Jackie Kennedy Onassis is recruited and agrees to lend her high-profile name to the fight.  The ensuing battle to save the Terminal drags on for more than a decade.  In 1975, Jackie O. writes to then-mayor, Abe Beame: "Is it not cruel to let our city die by degrees, stripped of all her proud monuments, until there will be nothing left of all her history and beauty to inspire our children?  If they are not inspired by the past of our city, where will they find the strength to fight for her future?"
As you may have guessed, this story has a happy ending.  And we hope you will join us on this walking tour of Midtown to hear it and to see the hundred-year-young Grand Central Terminal, restored to its original magnificence and role as one of the most important and beautiful civic monuments in New York City.