Meet Danielle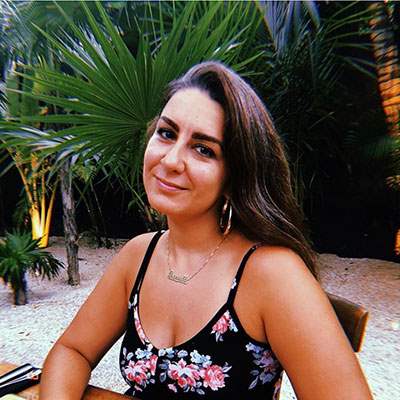 Danielle is a native New Yorker, popular artist, and licensed tour guide
Danielle is first & foremost a Native New Yorker. She is also an artist, traveler, fact-sponge, and licensed NYC Tour Guide.  Born in Brooklyn, Danielle comes from a quintessential NYC melting pot family. A "first and a half" generation New Yorker, her mother's family immigrated to the tenements of the Lower East Side from post-war Eastern Europe.  Her father's family is Italian American, with origins in Naples and roots in South Brooklyn.
When not giving tours, she works as a muralist & painter in NYC & internationally. You can find her work in the Lower East Side, SoHo, East Harlem, Brooklyn; her mural painting has taken her all over Europe, the UK, Central America, the Caribbean & the Middle East.
Danielle's art has been featured in art exhibitions and shows all around NYC. She also volunteers and participates in after-school and weekend art programs and loves to bring art to schools in every capacity when possible. She is also a yogi, a beach bum, & an avid reader – specifically any historical memoirs about NYC.